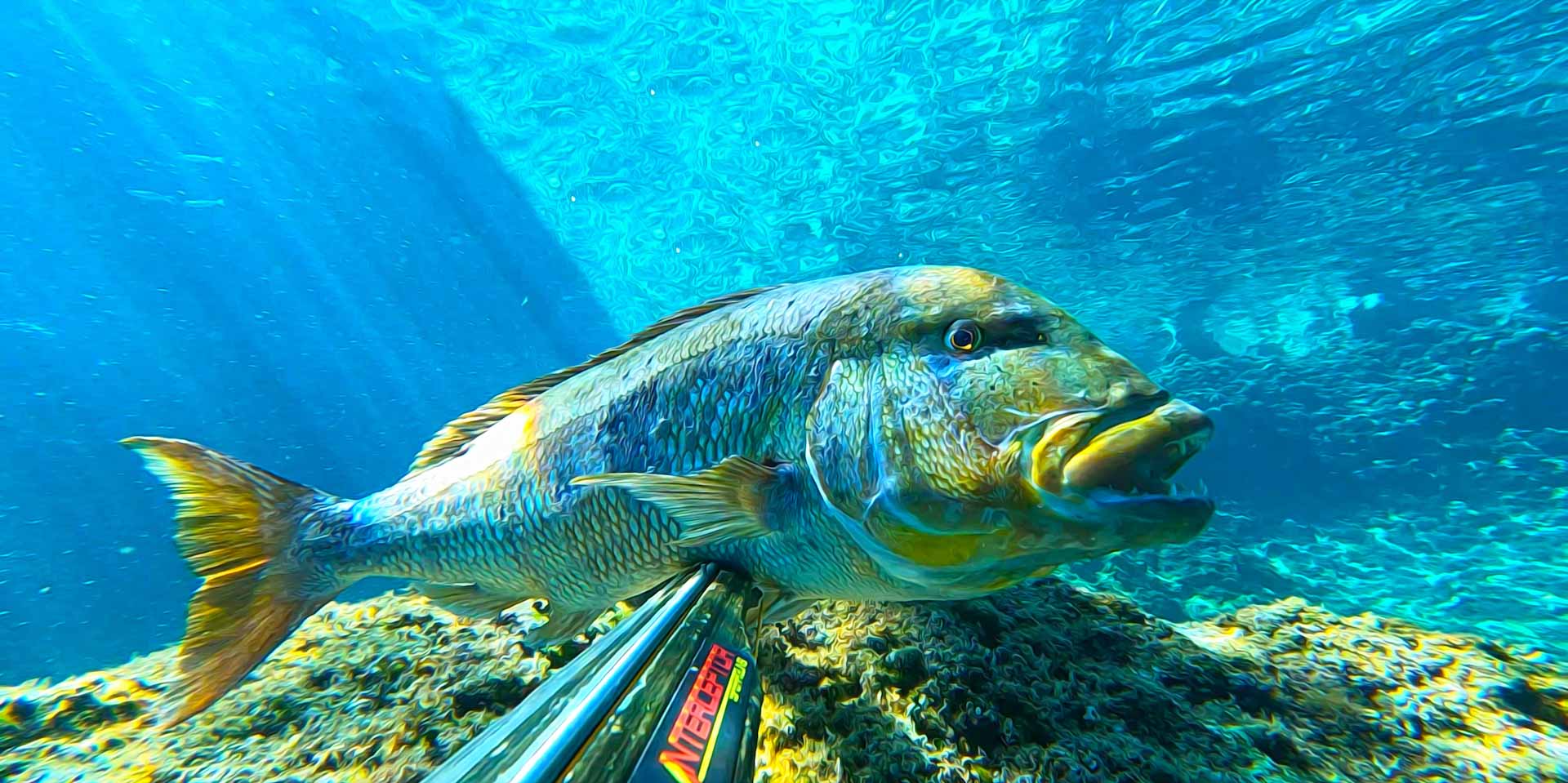 Take your spearfishing experience
to the next level
INTERCEPTOR spearguns are developed to meet the highest demands of spearos,
giving you great range and accuracy in a variety of hunting techniques.
Find out more
High quality for an unparalleled experience
This is not just another speargun on the market. INTERCEPTOR spearguns are developed based on a deep understanding of hunting methods and are one of the most comprehensive spearguns on the market. 
Tailored to your preferences
Our goal is to harmonize the speargun with the hunter and provide you with a great hunting experience. Tailored to your preferences, INTERCEPTOR spearguns cover a wide array of hunting techniques, from reef to blue water hunting.
Innovation for better performance
With innovative crafting and design and a dedicated team, we have developed high-quality spearguns that are easy to handle while giving you incredible shooting range and accuracy.
To excel in spearfishing… one has to master the art of balancing among the factors of nature, emotions and technology. Our objective is to solve the technical part of this equation by creating most adequate equipment for the hunter.
Treating our ecosystem with respect is becoming increasingly important. Hunters and fishing enthusiasts are becoming more aware of the need to preserve the habitat. Responsibility for sustainable practices is a shared obligation, and we champion the sport of spearfishing as one of the most sustainable fishing methods.
Our sense of responsibility to promote spearfishing stems from our appreciation of the ethical side of the sport. We play a vital role in the appreciation and preservation of thriving ecosystems. For us, the age-old struggle for survival has great value: we find nobility in the test of a hunter.
What others say about us?
»Finally, I had the chance to draw first blood with the INTERCEPTOR! It is truly a weapon of mass destruction! Shooting is so smooth, recoil simply does not exist compared to other guns I had in the past and its range + accuracy is admirable. I have only compliments to say. Loading is also much easier. I believe it will become an extension of my arm since it is so light while moving. Aiming is also a piece of cake since there are no rubbers blocking visibility. Great detailed work on your behalf! Looking forward to fishing again next weekend.«
"I found something different on the market with the Interceptor, not only the gun that is a masterpiece but also with the company philosophy… The gun is like a swiss army knife, I use it in a wide range of situations now."
»I have pool tested a number of different guns, my most recent guns before my Interceptor were a Riffe Euro 110, and an Andre 144 Midhandle enclosed track triple rubber. I can safely say the Interceptor outclasses them both by a long shot.«
"I had a chance to get the 110 into the pool again with an 8mm shaft and it fired it incredibly well. My lead instructor got to shoot it and watch the effective range push out to 26ft from the muzzle with around 12" of penetration on 3" thick foam target."
"...next years nationals will be in Hawaii! I plan on bringing 2 Interceptors both setup for Reef fish! This gun is hand down the best gun I've ever put into my hands."